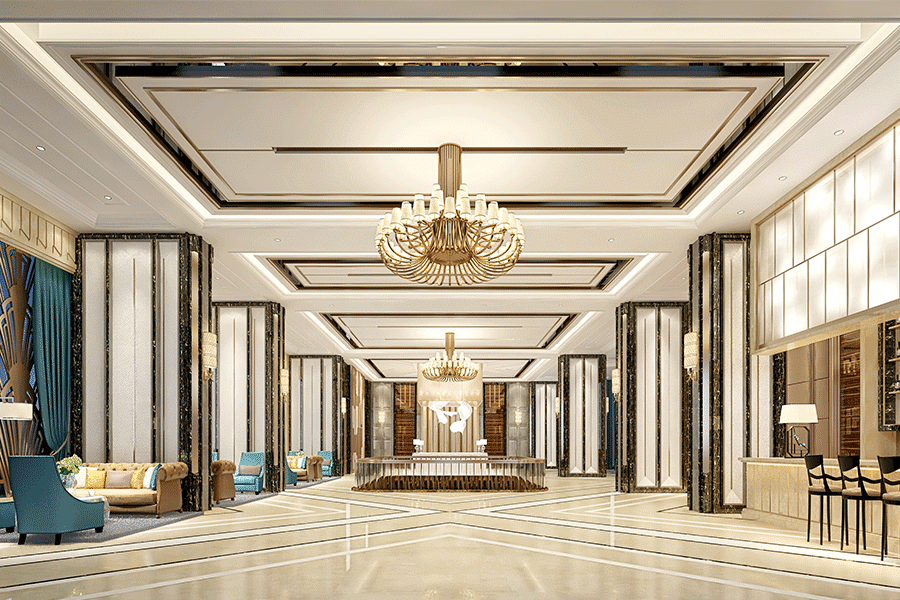 Every hotel area has specific lighting requirements. From exterior architecture lighting, to high impact lobby design, to dining areas and personal guest room space, lighting design can be expertly tailored to suit each area's unique demands. OPPLE also employs multiple disciplines in lighting applications utilizing scientific research and holistic psychologies to reduce guest stress and inspire comforting emotions, and to benefit hotel operations.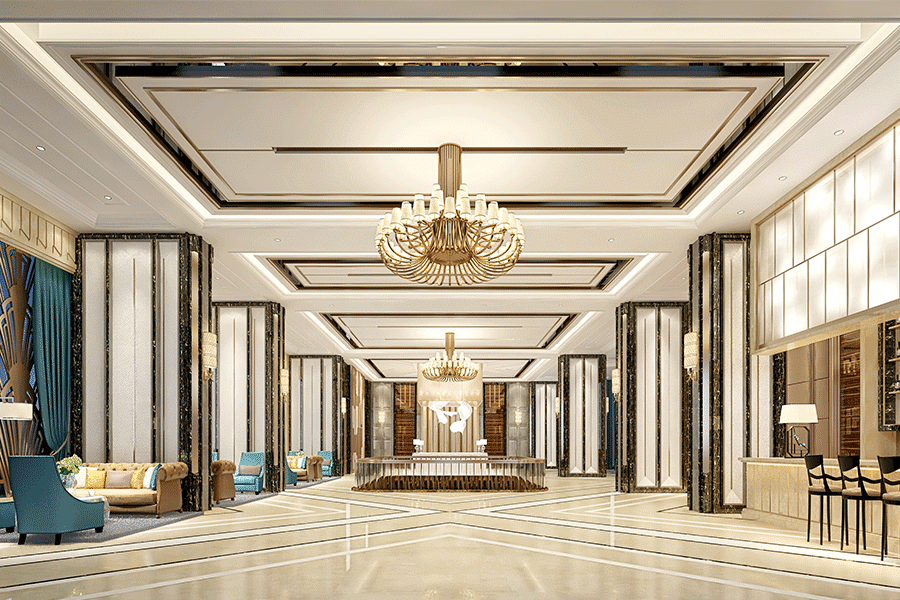 Make a bold first impression
Lobby area lighting
First impressions are important. Creating exquisite lobby lighting design that welcomes your guests is essential. Here is where lighting design foremost expresses a hotel's brand image and personality.
Lighting at the entrance and in the antechamber area is general lighting or global lighting.
Lighting in the customer service center and the guest lounge area is local lighting.
Lighting in these areas should be uniform in color temperature. Through brightness contrast between lighting in these three areas, the hotel lobby has formed an interesting, continuous and fluctuant brightness and darkness transition, and has created a cordial overall atmosphere.
Different wall lighting designs in a lobby
In addition to ceiling lights, wall lighting affects how customers experience each room and space they encounter. There are a variety of ways to illuminate walls in the hotel lobby.
Find your way easily
Hallway and aisle lighting
Illuminating intuitive pathways for guests to naturally follow creates ease and spatial understanding of every hotel area and promotes guest safety. Spotlights help create spatial vividness and pathways through common areas. Beautiful wall lighting, lamps and special decor lighting sooth, comfort and guide guests down hallways and corridors.

Common way of lighting design in corridor
Get various kinds of LED lights of the highest quality at LED Supplier Adika Mitra Sejahtera. As OPPLE Official Distributors, we provide various types of LED lights to suit your needs. Contact us immediately to get the best price offer.